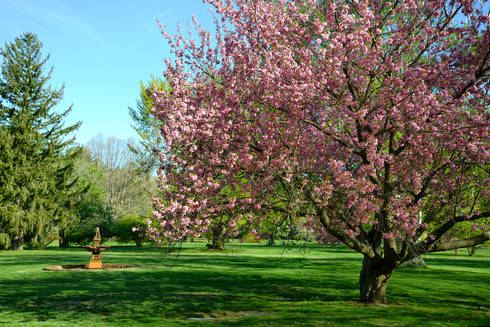 Choosing your cemetery is the first step in making cemetery plans. Your choice of a cemetery should include an evaluation of its physical attributes from the perspective of those you will leave behind, because a cemetery is for the living.
Consider the cemetery's beauty, appearance, and upkeep. Does it have an air of permanence suggesting good administration? Other factors to consider include interment options, lot selections, after-care services, and space to accommodate future generations. When you plan ahead you have the time to weigh your options and choose wisely.
A distinct advantage offered at Puritan Lawn Memorial Park is your opportunity to reserve your lot in one of several sections that are always available to those with the wisdom to preplan. Certain sections are devoted exclusively to cremation while many other sections of The Park can accommodate a combination of casket and cremation interment. Whatever section you decide is best for you, your investment includes a perpetual care fund – your spouse and family will never be assessed additional fees to maintain your lot and the beauty of Puritan Lawn; it's all included at the time of your original investment.
Remember, the cemetery you choose and the lot you select are decisions that last forever. Making the proper choices in advance allows you the time necessary to consider what's right for you.